Machaan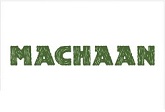 Come, dine with nature. Let the wilderness embrace you. A perfect getaway from the hustle and bustle of the city - Machaan. Dine in this wild restaurant with a unique jungle theme and enjoy the deliciousness of the forests. Machaan

Gift Cads / Vouchers are an exclusive offering from Speciality Restaurants Limited which can be redeemed at any of the above fine dining restaurants Pan India.

Speciality physical Gift Cards / vouchers that promise to make you feel close to your loved ones, wherever you are.

Use Gift Card to give them the gift of the perfect dining experience. The gift of experiencing rare flavours, discovering them together, savouring them together.

Purchase a

Machaan

/ Speciality Gift Card for yourself or gift it to someone special.
Terms and Condition
E Gift Cards
Gift Card / Voucher comes with a limited validity period as mentioned at the time of purchase.

Gift Cards / Vouchers sold cannot be cancelled, returned or refunded.

The person who has the Speciality Restaurants GV / GC Code is deemed to be the beneficiary

.

.

Speciality Restaurants GV / GC is valid only on Food & Non-Alcoholic beverages

.

Any dispute related to the GV / GC should be referred to the issuing company and the decision of the issuing company shall be final.

Speciality Restaurants makes full efforts to accept Insta Gift Vouchers (GV) / Gift Card (GC), but on account of any technical / administrative reasons an outlet may refuse to accept the same

.

.

Only the listed Speciality Restaurants outlets at its sole discretion accept the GV / GC. Speciality Restaurants may add or remove an outlet without giving any prior notice

.

.