Barista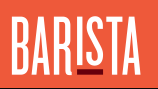 No one has mastered coffee better than the Italians. Tipping our hats their way, Barista brings new meaning to Italian coffee and eats in the Indian sub-continent.
Today, we continue to brew coffee the way world does and in our journey we have created coffee relationships with our customers across India, Sri Lanka, Maldives, Bangladesh, Nepal and Myanmar.
Terms and Conditions
Physical Gift Cards
The customer must carry this voucher/ coupon in order to redeem it.

If the Voucher/Coupon is not presented during the purchase, customer shall pay the full bill value.

The Voucher/Coupon is valid till the date stamped on the Voucher/Coupon.

The holder of the Voucher/Coupon is deemed to be beneficiary.

Voucher/Coupon must be redeemed in full within the validity period; any unused balance will not be refunded or credited on expiry.

Voucher/Coupon which is defected, mutilated, altered, lost, stolen or obtained fraudulently will not be replaced, or refunded or redeemed.

The Voucher/Coupon cannot be exchanged for cash, for payment of credit or retailers account.

The offer cannot be clubbed with any other offer/promotions running at the outlets.

Company reserves the right to change the terms and conditions on the Voucher/Coupon at any time.

Company reserves the right to service the customers.

The Voucher/Coupon is not valid in franchised, corporate or airport cafes.

All disputes come under the New Delhi jurisdiction.
How and Where to Use
Physical Gift Cards / Vouchers – Gift Card balance is redeemable at barista outlet.