Cafe Coffee Day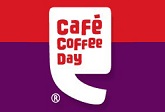 Café Coffee Day is a coffee shop for the youngand the young at heart. Popularly known as CCD, Café Coffee Day strive toprovide the best experience to their guests. Café Coffee Day brought in theconcept of cafes to India.

CaféCoffee Day brings together an unbeatable ambience and mouthwatering food at thebest price. You and your loved one's can enjoy and choose from wide assortmentof sandwiches, coffees, milkshakes and much more at Café Coffee Day.

Purchase a Café Coffee Day Gift Card foryourself or gift it to someone special.
Terms and Conditions
E Gift Cards



E Gift Cards sold cannot be cancelled, returned or refunded.

This Gift Code can be used only for Café Coffee Day s Online Ordering. Please note that this Gift Code will not be accepted for payments at the outlets

.

Multiple Gift Codes can be used against one bill separated by a comma

.

Gift Code cannot be revalidated once expired

.

Any dispute should be referred to the issuing company and the decision of the issuing company shall be final

.

The Gift Code has beenissued subject to terms of the company